Life has become gloomy since the coronavirus pandemic has resulted in lockdown. While practicing social distancing, we aren't left with many options other than binge watching web series on Netflix or Amazon Prime. However, playing games seem to be a better way of passing time with our loved ones and create or recall memories.
Following are 16 Games you can play with your family and friends to kill boredom, before it kills you. The blog is divided into two, indoor games- which you can play with people around you, and online games- which you can play solo or with friends irrespective of their location.
INDOOR GAMES
These are usually the board or pen and paper games we used to play during our childhood. Why not bring these memorable days back?
TAMBOLA
Tambola or housie, as we love calling it is enjoyed by both kids and adults alike. It is usually played during parties or large gatherings. Even if you are just three or four, you can enjoy playing it.
Things required: Tambola board game (consisting of board, tokens and tickets)
How to play: One of the players is given the charge to pick up numbers while others are given tickets with random numbers. The person with board and tokens picks any number between 1-100 and others have to be careful with the numbers printed on their tickets. If a player the number called out, they have to strike/cross/encircle it. Person who manages to strike out all the numbers present on the ticket at the earliest, wins the game.
CARROM
Carrom is an Indian-originated table-top game played with family and friends. It has progressively grown over time and is now played in social gatherings as well as clubs. It can be played by 2-4 players at a time.
Things required: Carrom board, black and white carrom men/coins, queen and a striker
How to play: The queen is placed in the center of the board and all other coins (black and white) surround the queen. Players have to flicker the striker one by one from rectangular their base lines. The aim is to collect the highest value of coins, by pocketing coins through the edge of carrom board.
STONE PAPER SCISSORS
Stone-Paper-Scissors or Rock-Paper-Scissors, is a really simple game which perhaps all of us have played at some point in our lives. May it be for fun, or for deciding who's gonna bat first in cricket. If you want some quick time-pass, you must go back to those days.
Things required: Hands of 2 people
How to play: The players can form either of the three shapes at once: Stone, paper, or scissor. The stone can crush scissor but is covered by paper, the paper can be cut by scissors but cover stone; and the scissor can cut paper but is crushed by stone.
Both the players must take their hands back and throw at the same time to be honest with the game. The player who picks the stronger object is the winner. If it's a tie, play again until one wins.
DOTS AND BOXES
Many (if not all) of us have played it while there was a boring lecturing going on in class or in-between two periods in school. The best part about it is that any number of people can play it together. (at least 2 of course)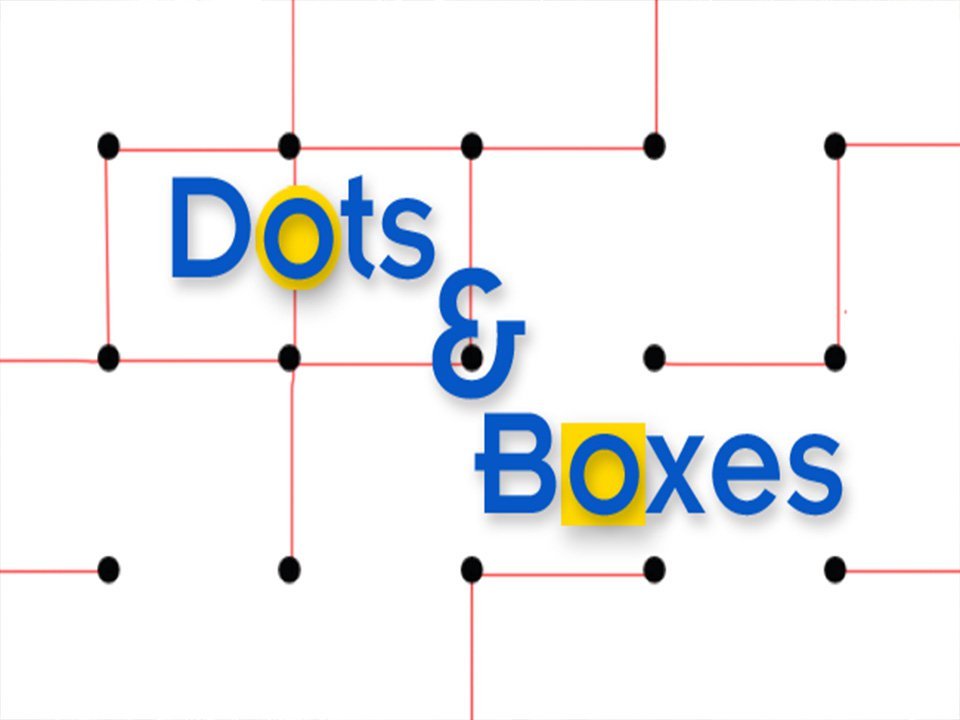 Things required: Paper and pens
How to play: Fill a paper with dots, both horizontally and vertically. Dots should be at distance of at least 1 cm. Now the participants have to play turn wise. Draw a line between two dots (you can choose any two dots from the page).
The other players have to do the same. The person who draws the last line which forms into a square or rectangular box, gets one point. Who so ever forms the box is required to mention his/her initial of the name and the total of each box made by each participant is counted. One with the highest number of boxes wins the game.
DUMSHARAS
Back to those school and college days when we had no lectures or the entire class was divided into two, by teachers and they played along. And it was Damsharas or Dumb Charades that divided us in the game but also kept us united as a team.
Things required: 4 or more people
How to play: Make two teams with equal number of players in each team. Now one player from a team has to whisper a movie name in the ear of a player of another team. And that player has to act anything about the movie of give cues that enables the other members of his team to guess the movie. Condition: the person cannot lip sync or speak out the name the team mates. If they guess the movie right, they get a point. And this way the game continues.
JIGSAW PUZZLES
The game is ideal for children between the age of 5 and 12. It isn't just a way to pass time but also to boost memory and problem-solving capacity of the child. If your children lie between this age, you can keep them busy in these gloomy times when they can't go out to play.
Things required: Puzzle (Board game)
How to play: A puzzle box contains puzzles with pictures drawn. It is then divided into certain blocks that can be joined with each other. All these pieces are mis-arranged and the child has to compile them logically or form it back into the picture.
RAJA MANTRI CHOR SIPAHI
The game was popularly played by kids in the 20th century. Now, these have been replaced with others. However, the fun which one still gets playing them can't be replaced by the modern games.
Things required: 4 people, paper and pen
How to play: 4 Chits are made with one title each: Raja (King)-1000 points, Mantri (minister)-800 points, Chor (thief)-0 points and Sipahi (soldier)-500 points. The chits are folded and thrown up. Now all the 4 players have to pickup one chit each and not reveal the names to the other player. Then the King exclaims: who's my minister? And the minister or mantri has to guess the thief from the two other players.
If he guesses it correct, he gets his points, if not, he surrenders it to the thief. Several rounds are played and then score is calculated. The one with highest, wins the game.
UNO
UNO is a game played with specifically designed cards. It can be played with both family and friends and even if you are alone, you can choose to play its online version. We have included it in the indoor list because the real fun is in its card version.
Things required: UNO cards and 2 or more players
How to play: Each player is distributed 7 players (can vary), and the remaining cards are kept aside. The goal is to give-away all of their cards, who so ever does it first- wins the game. The condition is that they can give-away only the card with same number or color of the previously given-off card by the other player.
The exceptions are with special cards like draw 2, draw 4, wild, skip and reverse, which play a positive role for the person who has it. If a player doesn't have any suitable card to give-away, he/she is supposed to pickup a card which will increase their number of cards, thereby reducing the chance of winning.
ONLINE GAMES
The consumption of online games during the lockdown has grown like never before. The best part about these games is that you don't need anything other than an android or iOS phone/PC and good internet connection. And with these basic things, you can play with your friends residing anywhere across the country and even world.
MINI MILITIA-DOODLE ARMY 2
Mini militia is among the most played online games in the world. If you are someone who loves watching action movies, the game is for you!
How to play: The player has to fly using a jetpack and kill as many people as he can. By collecting guns, missiles, snippers and rockets, the chances of killing increases. You can choose to play with up to 6 players. The one with maximum killings win the battle. It is available on Play Store to download for free, go and check out if you still haven't.
PUBG MOBILE: PLAYER UNKNOWN'S BATTLE GROUND
PUBG is currently the number one online multiplayer game, and rather a life saviour for many youngsters during the lockdown.
How to play: Around 100 players are dropped on the ground where they have to fight in order to survive. By killing the rivals, one aims to survive till the end to win. You can play battle field solo or play battle royale in teams of two or four.
Download it from Play Store for free.
8 BALL POOL
8 Ball pool has over 500 million downloads on Play Store, making it one of the most popular games online.
How to play: It can be played in singles or doubles with cues and 16 balls, 15 object balls, and one cue ball (the ball which the players strike to try and hit the other balls). The objective is to pot all the designated balls. The game requires high degree of skills, concentration, and tactical thinking to win.
CALL OF DUTY: MOBILE
The game works on the similar concept as PUBG and has seen a rapid increase in the number of active participants during the lockdown.
How to play: As it is quite similar to PUBG, the player is dropped with around 99 rivals and has to fight and eliminate them in order to survive. Up to 100 participants can play on a map- individually or in teams. Collect guns and snippers to kill the highest number of people and win the battle.
SUPER MARIO BROS
Mario is one of the most loved game which can be played on Nintendo switch, alternatively you can play another version of Mario by downloading it free from Play Store.
How to play:
The objective is to reach the last level to rescue the princess. And to reach the last level, one has to clear all the levels by escaping alive from the dangers in-between each level, collecting coins and clearing levels within the stipulated time.
CLASH OF CLANS
Clash of clans launched as a strategic multiplayer online games, and became really popular soon after its launch. It is a lengthy game, requiring hours of commitments to reach at the top.
How to play:
The players have to build their base, protect it, train troops, and attack others. As you get more and more gold and elixir resources, your base will get bigger and better! One can also spend real money to buy gems, or else put little more efforts to find gems without paying.
CANDY CRUSH SAGA
Candy crush has become more popular among the adult and old-aged population now who spend their entire metro journey playing the game. But literally, anyone can play it.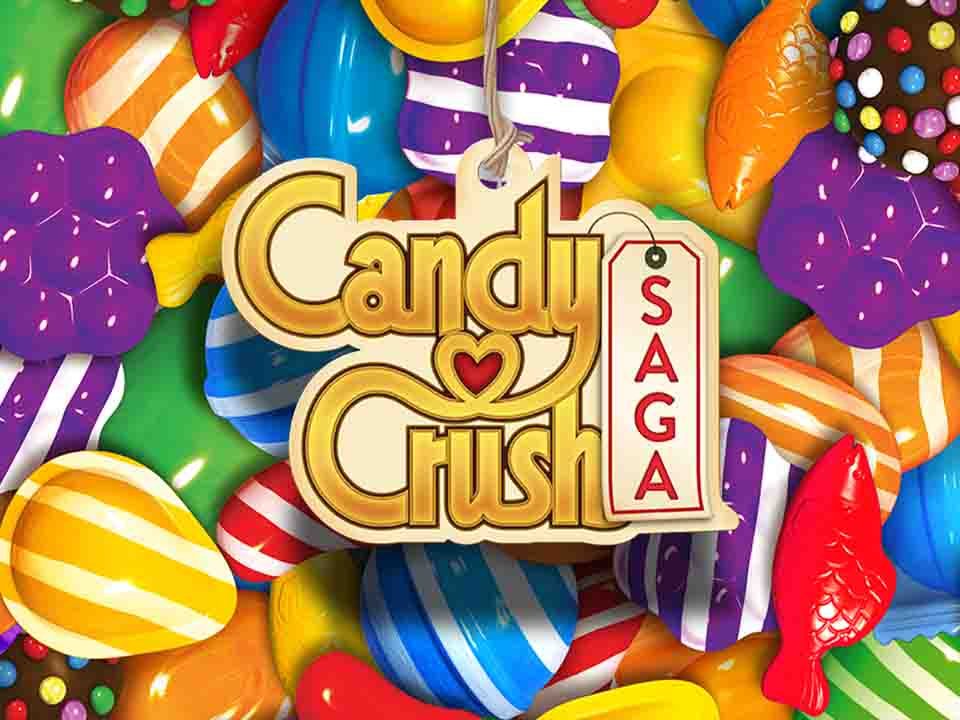 How to play: You will see a screen with different shapes and colors of candies. The objective is to clear as many candies as you can by bringing 3 or more same candies in a row or column. It is done by swiping them within the limited moves available.
LUDO KING
Ludo King is an application-based Ludo game, which has seen a rapidly increasing trend during the quarantine days. The number of active players has drastically gone up. The only reason why it's becoming popular online is the opportunity to play with friends who are miles apart and can't be with us physically.
How to play:
It can be played by 2-4 players at a time. All the players will have different colored tokens placed in corresponding color pockets. Every player gets a chance to roll dice. The objective is to get all four tokens into the house after taking a complete round of the board, and managing to escape from other players' tokens which can capture and send token back to the pocket.
These were the most popular games you can play with your family and friends during lockdown-irrespective of your physical distance, you can stay connected with them. Drop your favourite game among these below.