Online shopping in India has seen an increasing trend in recent years. However, the need and choice for online grocery shopping have towered great heights during the past three months. And the reason is obvious, Covid-19 resulting in nationwide lockdown. When social distancing and self-isolation seems the only way to prevent the transmission of coronavirus, online grocery is the need of the hour.
Benefits of shopping online
Time and energy saving
The greatest advantage which online shopping gives us is saving our time and efforts. No matter how close a retail store it, from your place; it will consume a lot of your time and energy in visiting, picking up right products and waiting in queues for billing. Online shopping on the other hand will let you order at any time sitting at the comfort of your house.
Delivery as per convenience
A lot of online grocery shopping sites let its user book delivery as per their convenient slots. For example, you can input delivery for after 2 days between 6-9 PM. It gives customers an all different level of comfort and convenience.
Discounts on products
Many people say online products are expensive, but I would say this is not the case with grocery. Retail shopkeepers hardly give us any discount when we buy a packaged product. But since there's heavy competition online, these sites give us good discounts on products.
Preferred means of payment
Online sites give us option to pay through a number of means. From using wallets to cards and even cash on delivery. So, you can order and pay using your preferred means of payment.
Cashbacks and special offers like coupons
Apart from the usual 10-20% discounts offered on products, online grocery stores also give special cashbacks and rewards for giving order of a minimum amount. And if you shop during festive season, you'll get more discounts and offers.
7 Best grocery shopping sites in India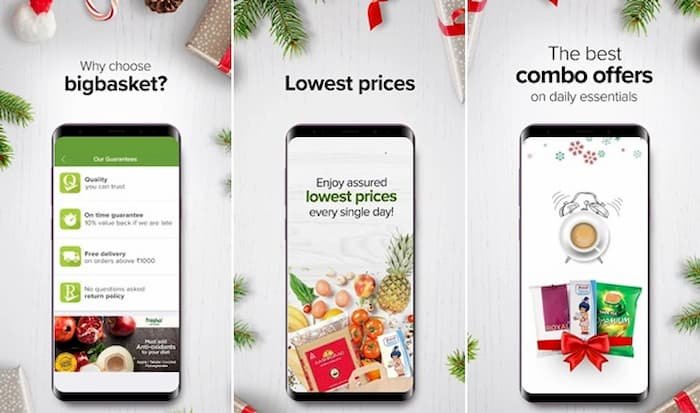 The present most popular grocery platform of India, Bigbasket was co-founded in 2011 by Abhinay Choudhari, Hari Menon, Vipul Parekh, and VS Sudhakar. The company claims to have over 18,000 products and 1000 brands in their catalogue and you will find a variety of items from fresh fruits and veggies to packaged items like chips, beverages, sanitation products and what not. It operates in Bangalore, Hyderabad, Mumbai, Pune, Chennai, Delhi, Noida, Mysore, Coimbatore, Vijayawada-Guntur, Kolkata, Ahmedabad-Gandhinagar, Lucknow-Kanpur, Gurgaon, Vadodara, Visakhapatnam, Surat, Nagpur, Patna, Indore and Chandigarh Tricity. So, if you reside in any of these, you can forego the tension of waiting in long queues and carrying load. Just simply place your order through their website or application and schedule delivery as per your convenient slot and pay the way you like, whether in cash or through card.
Grocery platform, 'grofers' is yet another popular go-to e-commerce platform when it comes to buying grocery online. It was started in December 2013 and today ranks no. 1 for selling low-priced goods. It offers surprising discounts on almost all products. And the price is so low because they supply directly from manufacturers to customers. There's only one downside about it, it has now started selling a lot of its own products and lacks items from different brands. If you reside in any of the below mentioned cities, you can make the most out of it: Agra, Ahmedabad, Aligarh, Allahabad, Asansol, Bengaluru, Bhiwadi, Chandigarh, Chennai, Delhi, Durgapur, Faridabad, Guwahati, Hapur, HR-NCR, Hyderabad, Indore, Jaipur, Kanpur, Kolkata, Lucknow, Meerut, Modinagar, Moradabad, Mumbai, Panipat, Pune, Rohtak, Sonipat, UP-NCR, Vadodara, and Zirakpur.
Amazon pantry, which is a unit of Amazon.in presently has its presence in Ahmedabad, Ajmer, Ambala, Amritsar, Asansol, Attibele, Attur, Bahadurgarh, Bangalore, Bardhaman, Barrackpore, Bavla, Belgaum, Bharuch, Bhubaneswar, Chandigarh, Chennai, Chikkaballapur, Chittoor, Coimbatore, Cuttack, Dadra & Nagar Haveli, Daman, Dehradun, Delhi, Dharmapuri, Dharwad, Durgapur, Faridabad, Gandhi Nagar, Gandhinagar, Ghaziabad, Gummidipundi, Gurdaspur, Gurgaon, Hooghly, Hoshiarpur, Hosur, Howrah, Hubli, Hyderabad, Ichalkaranji, Indore, Jaipur, Jalandhar, Jamshedpur, Jandiala, Jhajjar, Kaithal, Kanchipuram, Kanpur, Karnal, Karur, Karwar, Kolar, Kolhapur, Kolkata, Kota, Krishnagiri, Kurukshetra, Lucknow, Ludhiana, Madgao, Madurai, Mahesana, Mangalore, Manipal, Mohali, Mumbai, Mysore, Nagpur, Nashik, Navsari, Nellore, Noida, Panchkula, Panipat, Panjim, Patiala, Pehowa, Pinjore, Pondicherry, Pune, Ramanagar, Ranchi, Rohtak, Rupnagar, Salem, Sangareddy, Sangli, Secunderabad, Siddipet, Siliguri, Siliguri-Darjiling, Silvassa, Sirmaur, Sonepat, Surat, Thane, Tiruchirappalli, Tirupathi, Tirupur, Tiruvallur, Tumkur, Vadodara, Valsad, Vapi, Vellore, Vijayawada, Villupuram, Warangal and Yamuna Nagar in India and is looking to expand to other parts of the country. In India, anyone can avail its services. However, in other parts of the world, only Amazon Prime members can do so. It was started in 2005 and continue to lead in the online grocery market.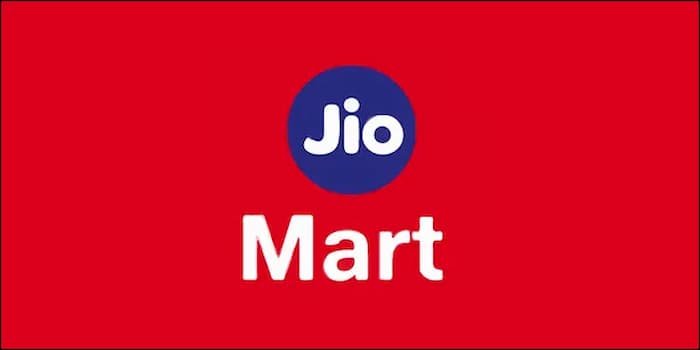 JioMart, head-quartered in Mumbai, is owned by Reliance Industries limited and was launched in 2020. Yes, it is owned by India's richest person, Mr. Mukesh Ambani and like every other business plan, this doesn't seem to be ordinary. JioMart delivers grocery and daily essentials from nearby kirana stores. In order to place any order, you can simply save their number 88500 08000 and send them 'Hi' on WhatsApp, after which it will send you a link to shop. Currently it is operational only in Pune and Mumbai, but it will soon be expanded to other parts of the country and will make it super easy for a commoner to order grocery online.
Founded in 2005, Nature's Basket , owned by Godrej is recently acquired by Spencer's Retail. It has been headquartered in Mumbai and doesn't just have an online presence but also retail stores across Mumbai, Bangaluru, Pune and Kolkata. Its diverse portfolio includes fresh fruits and vegetables, fish and meat, artisanal breads, FMCG and staples.
Flipkart Supermarket
Supermarket is obviously from a well-established online-shopping brand, Flipkart. It provides it shoppers heavy discounts on purchase and its everyday deals start at just Rs 1.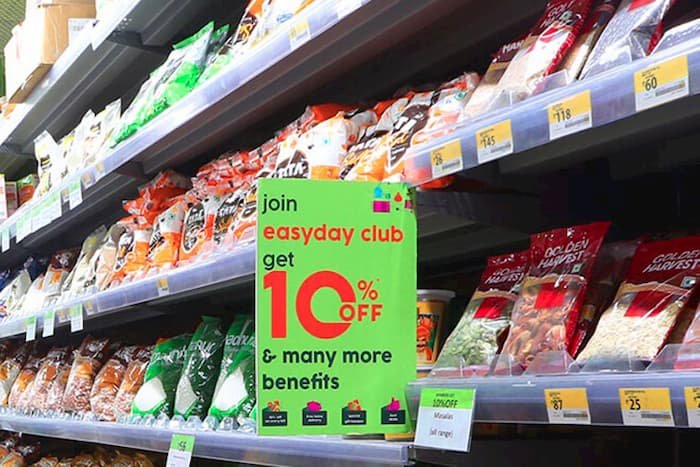 Easyday Club is a retail brand with over 1000 physical stores across India. It calls itself as a 'pados ki dukan' and offers great benefits to its loyal customers. It also gives people a choice to shop online at their convenience.
How to shop safely and wisely
Genuine site
It is important to not get over-excited and order from any random site. The above-mentioned sites are genuine and among the best grocery stores. But if you plan to order from any other, do check out its reviews and ratings before proceeding as there are some fake websites too.
Payment details
Although genuine sites will not save your payment details, you still must check on their privacy policies and the information the ask you to enter. Do not give all details or it may have bad consequences.
Compare prices on sites
Today there are innumerable number of websites, and due to increased competition, many online stores offer great discounts. When buying any product, you should check out the same on other genuine sites to get best deals.
Don't wait
During festive season and even in the present unprecedented times, there's heavy load demand online. Order as soon as you can or else you may miss out your favourites.
Make unboxing video
Telling this not to scare you but just to caution you, there have been cases when customers got some other item or say damaged items, and that too from reputable websites. So, it is suggested that you make full unboxing video of parcel even if the seller policy doesn't ask for it. Why not be on safer side instead of regretting later?
ENDNOTE
Online grocery shopping in India surely has a great future. Which one is your go-to site among these? And if you haven't already shopped online, you must do it now on any of these to avail of most of its benefits.