Famous for its history, Delhi is full of marvellous monuments and splendid picnic spots. However, life in Delhi is full of hustle-bustle that will make you crave for a peaceful day.
If you are someone who wants to explore Delhi's hidden places or spend your weekend on a tranquil site in the city, the following places are for you:
Majnu Ka Tilla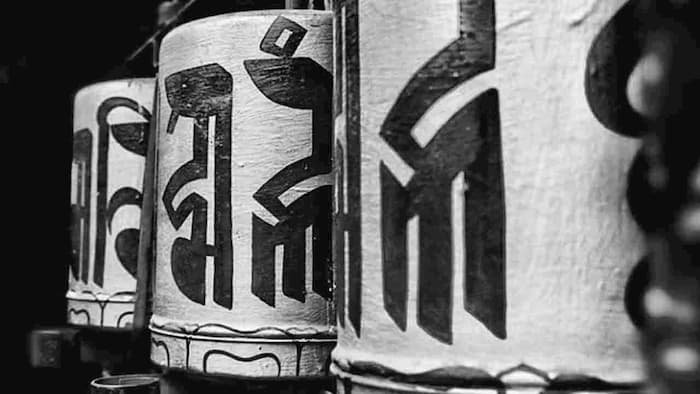 Majnu Ka Tilla or Mini Tibet is a not-so-popular though worth visiting place in Delhi. It is a colony where Tibetans have been living since their invasion in 1950. Today it is inundated with astonishing and inexpensive stores specializing in Tibet and Buddhist ornaments. Whether you crave for Tibetan and continental diet, or Italian or Korean snack, you are gonna love the place for the cafes and restaurants it has. So, if you are curious to explore Tibetan culture, Majnu Ka Tila is where you cannot miss to go.
Address: New Tibetan Colony, Majnu Ka Tilla, Aruna Nagar New Delhi, Delhi 110054, India
Mirza Ghalib Ki Haveli
'Mirza Ghalib' the first name that comes to our mind when we talk of Urdu poetry. Mirza Ghalib Ki Haveli is the place where he spent the last years of his life. After his death, the place was restored and taken over by Delhi government as a Museum in Old Delhi. It offers an insight into his lifestyle. The walls are full of portraits of Ghalib and his peers. You will also find a number of ornaments of Mughal times.
Address: 2469, GALI CAPTAIN, BARADARI, Balli Maran, Delhi, 110006
Asola Wildlife Sanctuary
Nested in South Delhi, Asola Wildlife Sanctuary is a home to many species of birds, mammals and amphibians. The Sanctuary is spread over 8km and within its boundaries, there lies Bhardwaj lake, a beautiful, man-made lake with crystal clear water. The place isn't very popular but definitely worth visiting to spend a relaxing weekend, away from Delhi's hustle-bustle. If you going to find a lot of butterflies and rabbits among living creatures.
Do not forget to take along your food and water for a day-long picnic.
Address: Shooting Range Rd, Asola Wild Life Sanctuary, Tughlakabad, New Delhi, Delhi 110044
Sanjay Van
Spread over 3 sq km, Sanjay Van is among the less-touristy places of Delhi. It is a densely wooded forest, home to a variety of birds and animals, making it a haven for nature lovers.
Apart from the natural beauty and greenery, the forest also has some graves and is also known for its creepy tales. Many night-explorers have claimed to have seen a woman in white saree, asking for lift from people passing nearby, or simply appearing behind the trees and disappearing.
Well, whether it is truly a haunted place or not, can only be known by the first-hand experience. But if you don't believe in such stories, you can explore the forest in the daytime during winters to avoid the scorching heat. Do not forget to carry your binoculars for bird-watching.
Address: Sanjay Van, near Vasant Kunj, Mehrauli, Delhi.
Khooni Darwaza
Khooni Darwaza, literally translating to 'Bloody Gate' is a historical monument with an eerie history. It is an arch outside Feroz Shah Kotla
around which there are a number of gory stories, wherein people were murdered, bodies were left to be rotten and bloodshed violence took place. Because of these incidents, it is also regarded as a haunted place and is sure to give your spine chills at night. If you are a history-buff or a ghost-hunter, you should definitely give this place a visit.
Address: Bahadur Shah Zafar Marg, Balmiki Basti, Vikram Nagar, New Delhi, Delhi 110002
Champa Gali
Located in Saket, Champa Gali is a hidden gem, gaining momentum and popularity in the recent times. It is known for its rustic old charm, coffee shops, reading rooms and art shops. Jugmug Thela is among the most famous places, where you must not miss having a 'masala chai.' You can also find a number of cafes serving food of different cuisines, art galleries, and shops selling junk jewellery, books and organic products at reasonable prices.
Address: Shed 4, Khasra 258, Lane Number 3, Westend Marg, behind Kuldeep House, Saidulajab, Saket, New Delhi, Delhi 110030
Hijron Ka Khanqah
Known for its quiet ambiance, Hijro (eunuchs) ka Khanqah (religious assembling) is an Islamic monument in South Delhi's Mehrauli, not known by many people. During the Mughal Era, hijras was an honoured community and they were buried there at that time.
It has a beautiful tomb that houses the body of Miyan Saheb, a hijra. It has 50 burials but for over 100 years, nobody is buried there, the place remains silent except on festivals. The transgender community visits the place on occasions as they believe the eunuchs buried had some special power. If you desire to visit the place, come on a festival as entry may be restricted on other days.
Address: Paani Tanki Road, Zero Street, Sana'a, Mehrauli, South Delhi.
Lodhi Garden
Located near Safarjung Tomb, Lodhi Garden is an architectural site housing the tombs of Sayyid ruler Mohammed Shah and Lodhi king Sikandar Lodhi. The garden is loved by visitors for its lush greenery and scenic beauty. The place is perfect to spend a peaceful afternoon, away from Delhi's hustle, visit during winters and have a picnic with your family or friends. You can also visit the place in morning as a part of daily exercise routine.
Address: Lodhi Rd, Lodhi Gardens, Lodhi Estate, New Delhi, Delhi 110003
Delhi war cemetery
Located in the Delhi cantonment area, Delhi war cemetery is rarely visited or talked about by Delhiites. It remains a hidden war memorial since its establishment in 1951. The site records 1,154 burials or the remains of soldiers who served the nation during both the world wars. The soldiers and servicemen buried are not just Indian nationals but also from other parts of the world mainly United Kingdom. Now the cemetery is maintained by the Government of India and its Ministry of Defence. You should give a visit to this peaceful place and pay tribute to those who shed blood.
Address: Delhi Cantonment, New Delhi, Delhi 110010
Chor Minar, Hauz Khas
Located in the Hauz Khas area of the capital, Chor Minar or 'the tower of thieves' is a 13th century-minaret, with 225 holes. The minaret, constructed under the rulership of Allauddin Khilji, was used to behead the thieves to deter thieves from engaging in such activities. Not many people are aware of its existence and history. If you are eager to explore, you would also enjoy spending time in Hauz Khas village.
Address: Kharera, 2, Chor Minar Rd, Kaushalya Park, Kausalya Park, Block L, Padmini Enclave, Hauz Khas, New Delhi, Delhi 110016
Bhuli Bhatiyari ka Mahal
Bhuli Bhatiyari Ka Mahal, a place known to be haunted, is one of the least known historical places in Delhi. According to one legend, it was the home to eminent Sufi saint Bu Ali Bakhtiyari, and the present name is just a simpler and distorted version. Another legend speaks about of it as a residence to a woman from Banjara community who lost her way. The place is considered to be spooky. Whether or not it is, only a person who has been there can tell. But it is not-so-developed and has small buildings, monuments and ruins where you can go for a smooth walk.
Address: Central Ridge Reserve Forest, New Delhi, Delhi 110001
Kumhar Colony
Kumar Colony or 'Village of potters' is situated in West Delhi's Uttam Nagar. It is a hub of potters who are striving to keep Indian handicraft industries alive. They have been in this business since generations. Among them, 12 potters have even won National Awards for their work.
So next festive season when you start hunting markets for budget friendly diyas, statues of deities and other craft work, do give this place a visit and it will surely fascinate you!
Address: New Sainik Vihar, Deepak Vihar, Hastsal, Delhi, 110059
Satpula Bridge
Located right opposite to the Select city mall, Satpula Bridge remains ignored by the majority of travelers. It was built by Muhammad Bin Tughlaq to tap the local stream feeding on river Yamuna. As the name suggests, it is made up of seven arches. Today, due to poor rainfall system and traffic on main road, the dam doesn't serve its purpose and merely remains as a 600+ years old historic structure. Next time to you visit the mall, just don't miss this out and you will be amazed by its architecture.
Address: New Sainik Vihar, Deepak Vihar, Hastsal, Delhi, 110059
Okay, so be honest and comment down, which of these have you heard about or been to?
And are you excited to explore any of these on your next weekend?