Delhi, the national capital surely looks glamorous from afar. When you come closer and the city opens up to you, to your astonishment you will find half of the population residing in Delhi struggling to earn a living.
This city with blinding luxury also holds a side that reflects adverse circumstances. According to survey conducted by the Centre for Monitoring Indian Economy (CMIE), Delhi's unemployment rate increased 28.2 percentage points, rising to 44.9% in May 2020.
Nevertheless, opportunity presents itself to those who seek it. Depending upon one's outlook on what it means to be unemployed, Delhi can be a cruel place or a land full of opportunity.
So, what does it really mean to be unemployed? Does it refer to the lack of finding a white-collar job or our negligence to not acknowledge an opportunity even though it is right in front of us? Because there are many working odd jobs and earning their livelihood earnestly.
Strolling around the local markets I came across people carrying out different jobs. From selling handicrafts to food in the streets, they refused to let redundancy get the best of them.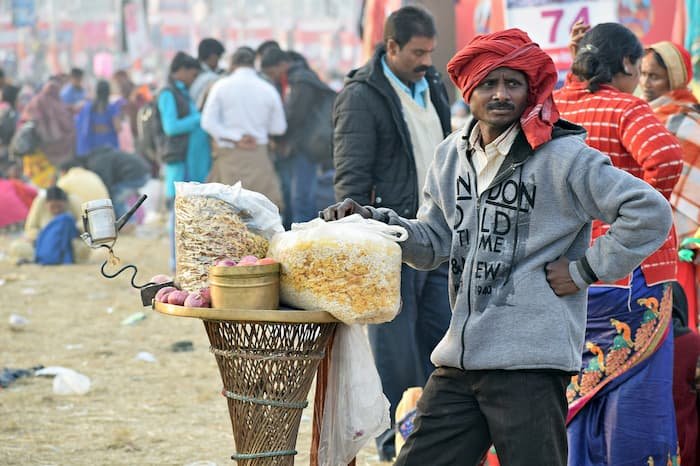 Their hard work may not afford them the luxury that the city has to offer but at the very least it keeps them from being out on the streets and support the dreams of their little ones. The biggest irony, a woman sells colourful bangles, yet her life is not as colourful as the bangles.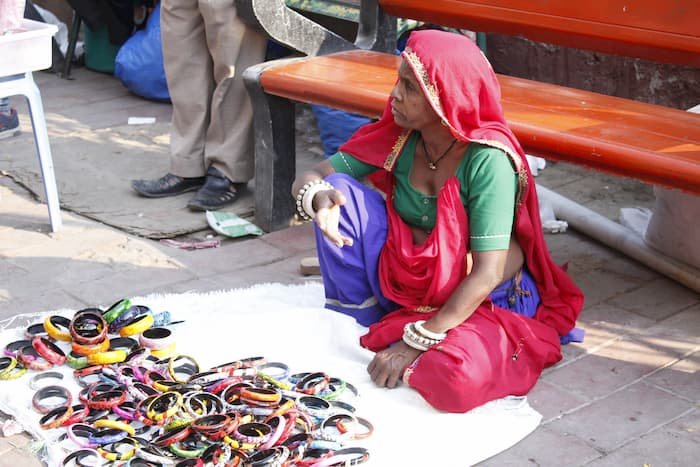 Not everyone is fortunate to have their dreams supported by their parents. Some have an early start at life and are made to face the reality of the harsh world at a very young age. Instead of the weight of the books, a boy has the responsibility to earn for his family resting upon his shoulders. A girl who should be playing with toys at her age sells the toys. She has to earn her happiness by bringing joy into the lives of the kids of her age.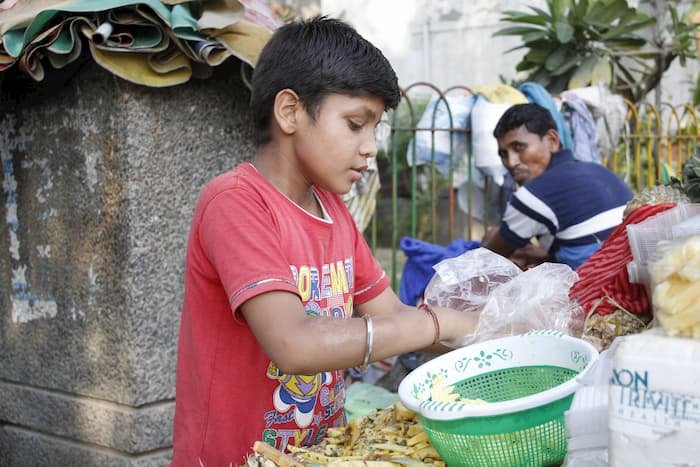 Delhi has attracted a good number of people who migrate in, looking for employment and a better life from the other neighbouring states. This city sure has fulfilled the dreams of a few. It sure has witnessed successful self-employed business stories over the years but Delhi's glitz and glamour still fail to overshadow the struggles of the less fortunate to this day. Despite their hard work many still fail to fulfill their ends meet but the ones struggling still seem to be grateful to this city for giving them a chance to earn their living, even though it may not be a white-collar job.